About Us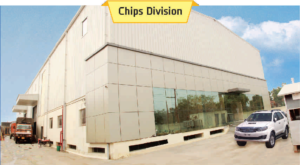 From a start up in 2004 to a FMCG conglomerate, we have traversed the entire distance with honesty, ethics and passion
Kiwi Foods was established in the year 2004 with the sole objective of offering high quality food items to the customers at affordable prices. Since its inception the company has walked through the path of business success with acumen
While the company initiated production with a small product line, it is today into the manufacturing of various products categories. Ranging from confectionary to choclates to cream wafers to snacks, the company manufactures it all and offers some of the most prominent brands of the country under these food categories
State of the art Manufacturing Facilities The Manufacturing Facilities of the organization are of the highest standard. It has state of the art set up for the production of its range of products. It currently operates 3 manufacturing units and expansion in these numbers is on the Cards
Quality Considerations Right from the outset. Kiwi Foods has had a penchant towards the quality of food products being manufacturing and distributed. Its efforts have been acknowledged by some of the most prominent agencies in the world. While an ISO 22000:2005 certification is one of these validations, the other happens to be the certification by hazard Analysis and Critical control points (HACCP). Both of these agencies are highly reputed in the world and their certification holds distinction.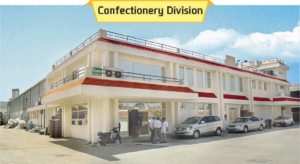 Over and above these certifications, the company makes various efforts to retain the highest standard of quality during the manufacturing process. Continuous inspections of the manufacturing cycle and intermittent customer reviews play a vital role in the process.
Innovation @ the heart of al operations Thought the years of business presence of Kiwi Commodities Pvt. Ltd, it was always strived to innovate and bring newer products into the market. With the belief that only innovation can survive a company in the twenty first century and a staff which exudes path breaking ideation, the company has traversed through unexplored territories and has developed unprecedented products.
Its Candies now offer flavors' which are new and exciting. Take the example of the Gul kind flavor or sweet 'n' Sour orange candy or even the khatti meethi spicy candy they are all a result of relentless focus on innovation and product development. The results of the same can also be seen in the rest of the product categories with the company linked chocolate wafers and other snacks
Ubiquitous Values The values of the company are all pervasive and transcend all boundaries of hierarchy and / or department. Work ethics are always offered the precedence in all business activates at the organizations. This reflects not only in the products and the manufacturing process, but also in the employment policy. With intent of having the best talent at work, the company follows such unbiased process of recruitment that sees through only the most talented minds
The Dealership Network – A Large Family The Company has a wide dealership network that helps all of its products reach to the consumers across the country and the world. Like the company blends sweetness into the flavor of its products to make them taste better, the dealers blend spice into their efforts to enthuse higher results. These dealers are majorly spread across the northern parts of India and cumulatively cover over 10 states in the region. This is a major accomplishment and similar expansion in the other regions of the country, which is n the pipeline, will give it a strangle hold over the food market of the country