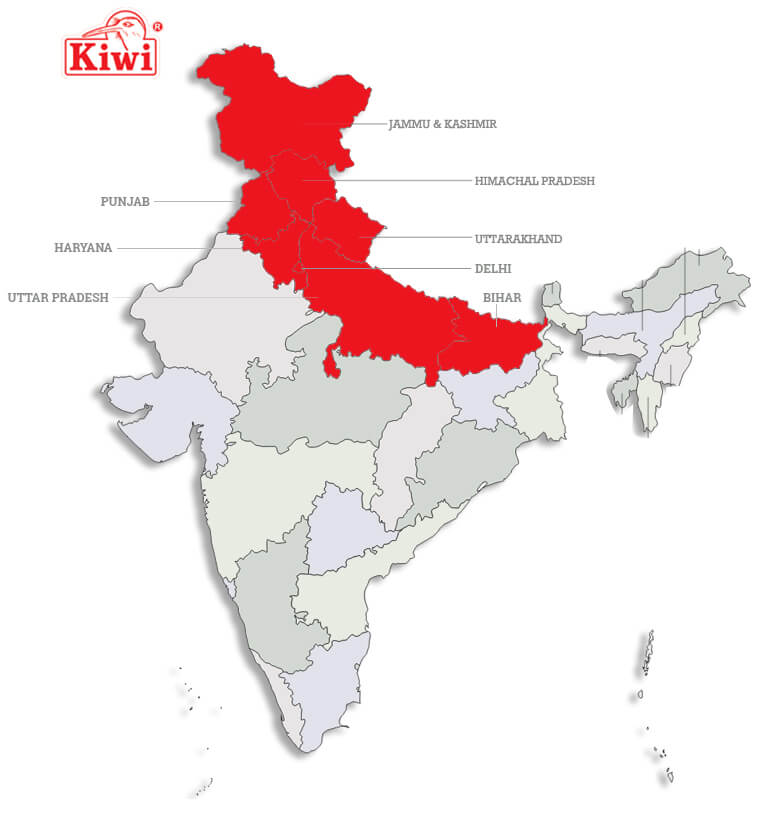 Dealers are to us, what blood is to body
Our dealers, at Kiwi Foods (India) Pvt. Ltd, are our prime resource. While we spend a substantial amount of time, energy and money on making our products stand out through their quality, packaging and sumptuous taste; it is these dealers who make our quality and taste reachout to the world. As a lot of our snacks and confectionary products tease the taste buds of thepeople of India and abroad, our dealers play a major role in helping us do the same.
These dealers, of ours, are spread across the locales of most of the important locations of NorthIndia and are growing fast to have an equally strong reach in the rest of the country and theworld. Our dealers are currently active in some of the following locations:
What we see in Distributors
• Own Godown
• FMCG trade knowledge and experience
• Financial strength to support trade
• Own Vehicle for Supplies
• Manpower for delivery/ supplies/ Loading/ Unloading.
Most importantly, we value hunger and zeal to work in the distribution/trade to generate business, Devoted attitude, High work ethics and transparency
We take pride in our dealers who have started distribution business with KIWI and continue their association.
Lets grow together!
New Dealership Applications
Or Contact Us

Phone +91 11 42351881. +91 11 42351882
Email info@kiwifoods.com